Taco Pizza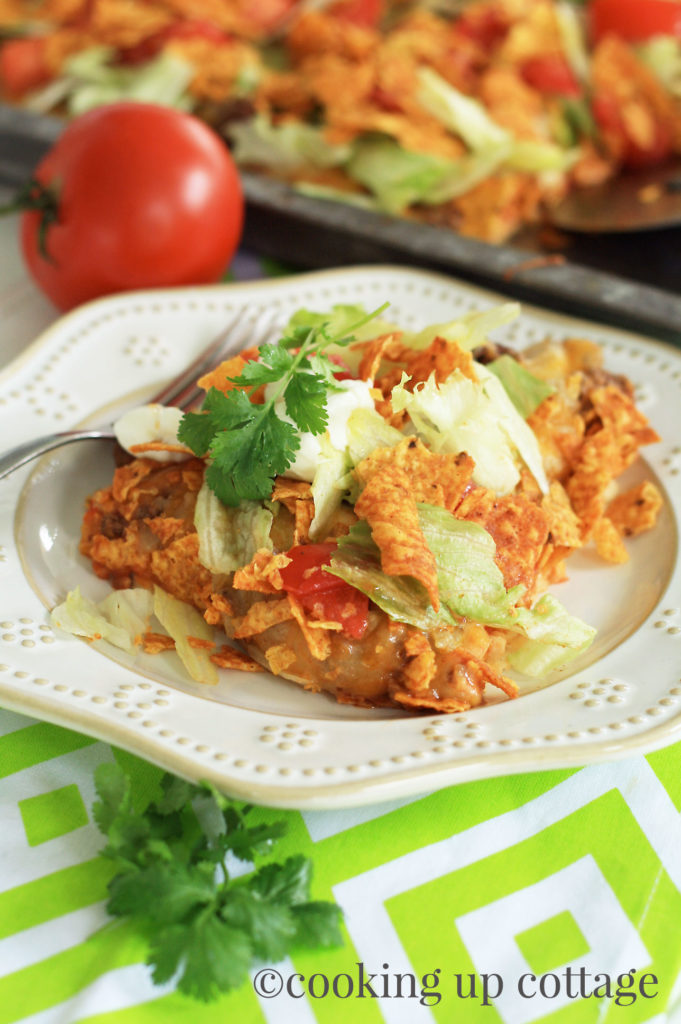 Ingredients
1 pound of hamburger
¼ cup of chopped onion
½ teaspoon of oregano
½ teaspoon of cumin
1½ teaspoons of chili powder
1 package of Pillsbury Refrigerator Pizza Crust
½ cup of refried beans
¼ cup of taco sauce
½ cup of pizza sauce
2 cups of mozzarella cheese
2 cups of Colby Jack cheese
Shredded lettuce
1 chopped tomato
Crushed Taco Doritos
Instructions
Start by browning the one pound of hamburger and ¼ cup of chopped onion, ½ teaspoon of oregano, ½ teaspoon of cumin, and 1½ teaspoons of chili powder in a pan until it is no longer pink.
Then while the meat is browning remove the Pillsbury refrigerator crust from the package and spreading it out on a greased cookie sheet.
Now prebake the crust for 8 minutes in a 400 degree oven if you are using a greased dark or nonstick cookie sheet or 425 degrees if it is a different pan type.
Now that your crust is prebaked you can mix up the sauce, mix ½ cup of refried beans, ¼ of a cup of taco sauce and ½ of a cup of pizza sauce. Then spread this mixture over the pizza crust.
Top with 2 cups of mozzarella cheese.
Then add ground beef.
Now top with 2 cups of Colby Jack Cheese.
Now bake the pizza for 8-10 minutes.
Now you can top the pizza with shredded lettuce, chopped tomatoes, and crushed Taco Doritos.
Now you can serve the pizza with extra taco sauce and sour cream.
Click here to view more recipies at Cooking Up Cottage.