Strawberry Fluff Salad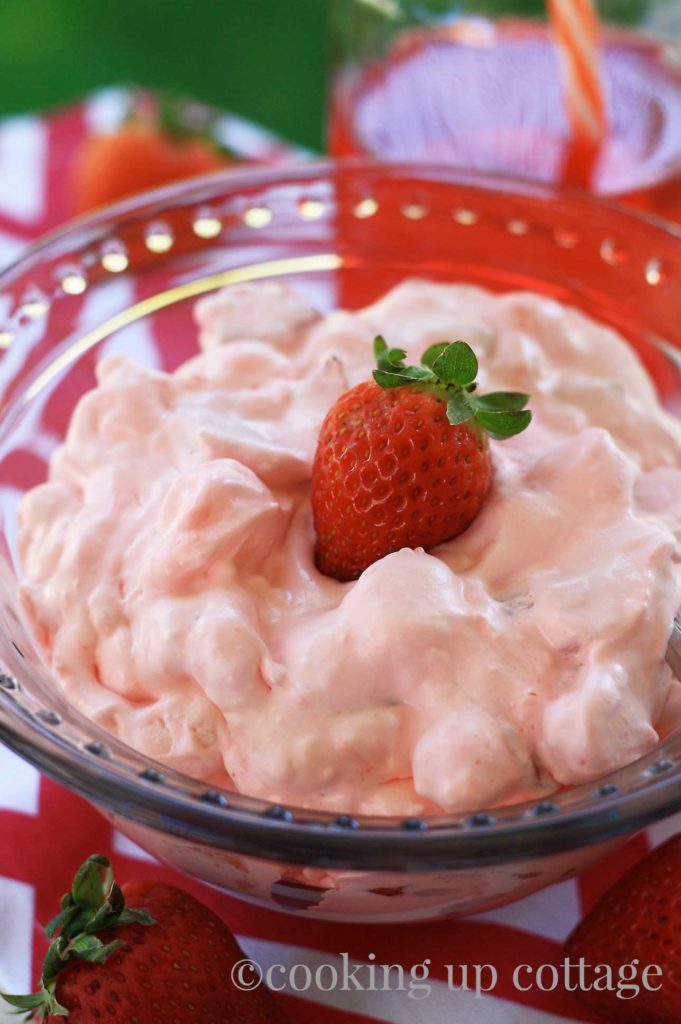 Ingredients
1 (3 oz.) package of strawberry Jello
1 pint of chopped strawberries
1 (8 oz.) container of thawed Cool Whip
2 cups of miniature marshmallows
Instructions
Start by making a 3 oz. package strawberry Jello according to the package directions. Place bowl of Jello in the refrigerator for about an hour or until thickened but not set. While you are waiting for the Jello to be ready you can clean and chop up the 1 pint of strawberries.
Then when the Jello is ready after an hour then mix it in a bowl with an 8 oz. container of Cool Whip that has been thawed in the refrigerator.
Next fold in the chopped strawberries.
Then add in 2 cups of miniature marshmallows.
Now chill the salad for at least 3 hours in the refrigerator.
Click here to view more recipies at Cooking Up Cottage.