Mini-Rueben Sandwiches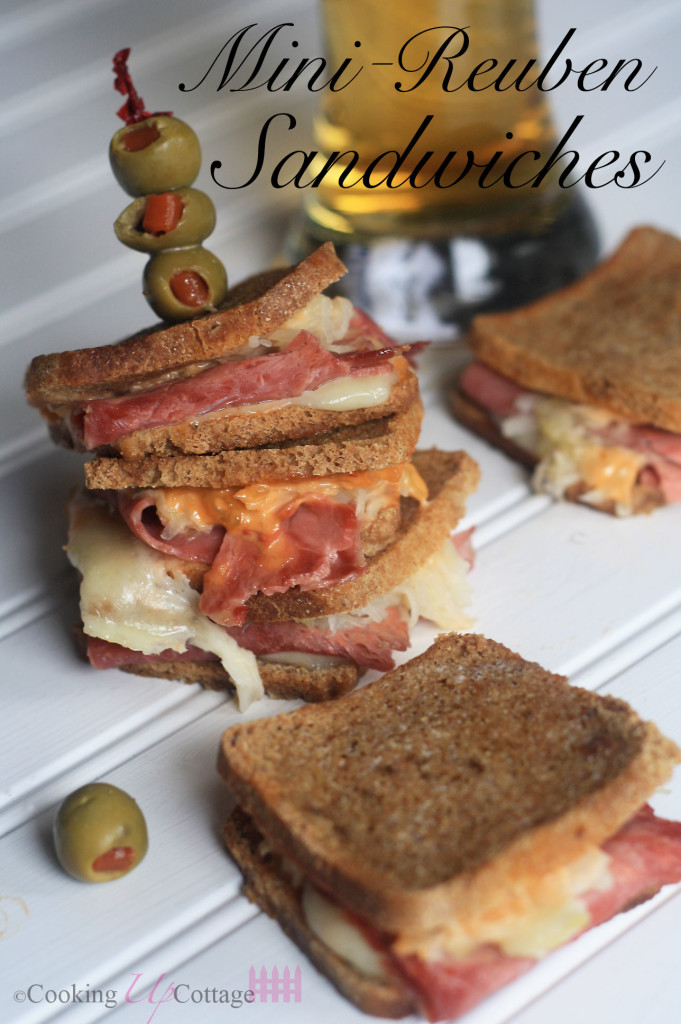 Ingredients
1 bottle of Thousand Island dressing
1 loaf of Cocktail Rye bread
1 jar of sauerkraut
1/2 pound of sliced Swiss cheese
1 pound of sliced deli corned beef
1/4 cup of butter
Instructions
Butter 20 pieces of Cocktail Rye bread and place them on a foil lined baking sheet, butter side down. Next spread Thousand Island dressing on each piece. Then drain the sauerkraut and put 2 tablespoons on each piece. Pile the corned beef on each piece. Place a piece of Swiss cheese on each sandwich. Spread Thousand Island dressing on the top piece of bread and place it on each sandwich. Butter the top slice of bread for each sandwich. Bake in a 350 degree oven for 10 minutes. Then after the ten minutes turn the oven to broil and broil the tops of each sandwich for 3-5 minutes.
Click here to view more recipies at Cooking Up Cottage.
Comments
On
March 25, 2018, 9:36 p.m.
"buying viagra good sites http://rxviagracan.com - herb viagra for sale viagra generic canada group messages <a href="http://rxviagracan.com">viagra for sale </a> - viagra price in india title viagra discount "