Chicken Alfredo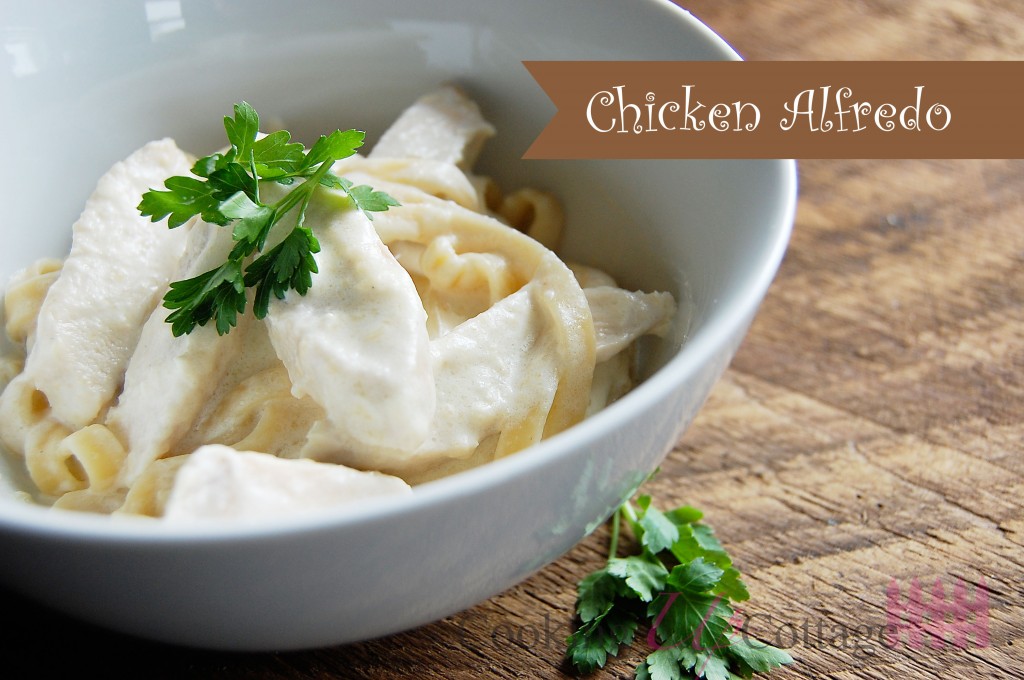 Ingredients
4 tablespoons of butter or margarine
1 pint 1/2 and 1/2
2 cups grated parmesan cheese
1 teaspoon garlic salt
Cooked chicken cut into bite size pieces
Garnish with Italian parsley if desired.
Your favorite cooked pasta
Instructions
Start by cooking your chicken. I bake my chicken breasts in the oven. Once they are cooked, I cut them into strips and I set them aside. Next melt your butter in a pan.
Now add a 1/2 cup of the parmesan cheese to the butter to make a paste. You may want to pull the pan off the burner for a second while you make the paste so it does not get too hot.
Now add 1 pint of 1/2 and 1/2. You must keep stirring constantly to avoid burning the sauce. Now you can add the remaining 1 1/2 cups of parmesan cheese. You can also stir in the 1 teaspoon of garlic salt. Keep stirring over medium heat until the sauce starts to simmer.
Once it simmers, you can mix in your cooked chicken. Then continue to stir with the chicken breasts in the pan until the chicken is warm. Make sure you stir the whole time. Now you can serve over your favorite pasta.
Click here to view more recipies at Cooking Up Cottage.