BBQ Meatloaf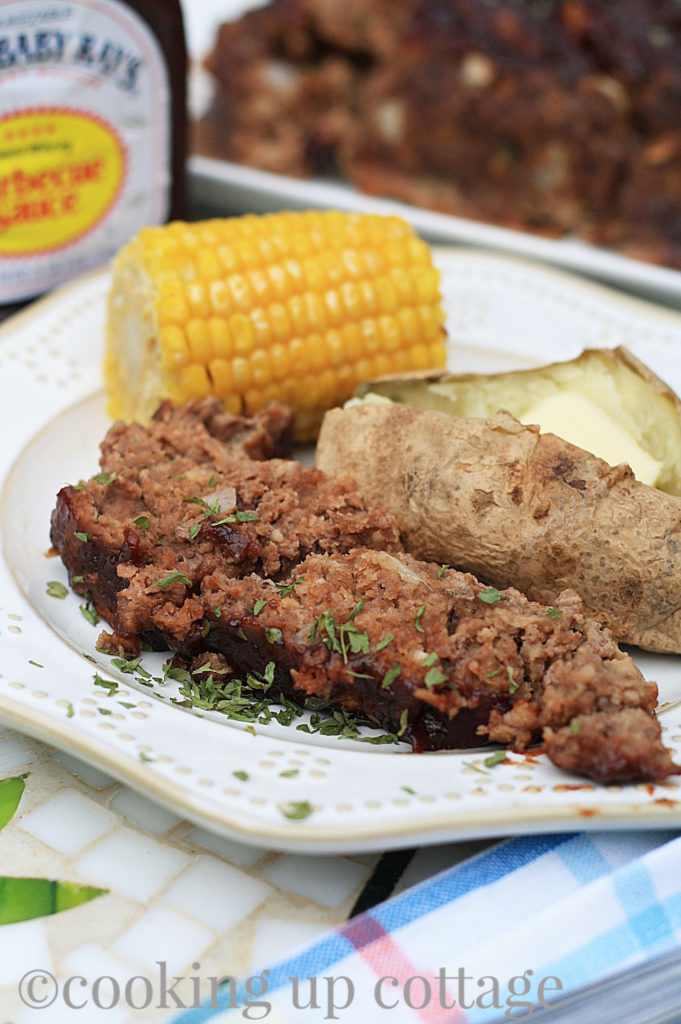 Ingredients
2 pounds of ground beef
20 saltine crackers (about 1/2 of a sleeve of crackers)
1/2 cup chopped onion
1/2 cup ketchup
2 eggs that you have beaten in a bowl
1/2 teaspoon salt
1/4 teaspoon pepper
1/2 cup of BBQ sauce for the top of the meatloaf
Instructions
Start by preheating your oven to 350 degrees. Then put 20 saltines crackers (about 1/2 of a sleeve) in a plastic bag and crush them with a rolling-pin.
Now chop 1/2 cup of onions into fine pieces.
Now in a bowl mix the 2 pounds of ground beef with the 20 saltine crackers that you crushed, the 1/2 cup chopped onion, 1/2 cup ketchup, 2 eggs that you have beaten in a bowl, 1/2 teaspoon salt and 1/4 teaspoon pepper.
Mix this together and form in into a loaf in your 9"x13' pan.
Bake the meatloaf for 1 hour at 350 degrees. Then add 1/2 cup of your favorite bbq sauce to the top of the meatloaf and then bake it for an additional 15 to 20 minutes or until the meatloaf reaches a temperature of 165 degrees on a meat thermometer.
Now you are ready to enjoy this weeknight favorite with your family.
Click here to view more recipies at Cooking Up Cottage.