Banana Bars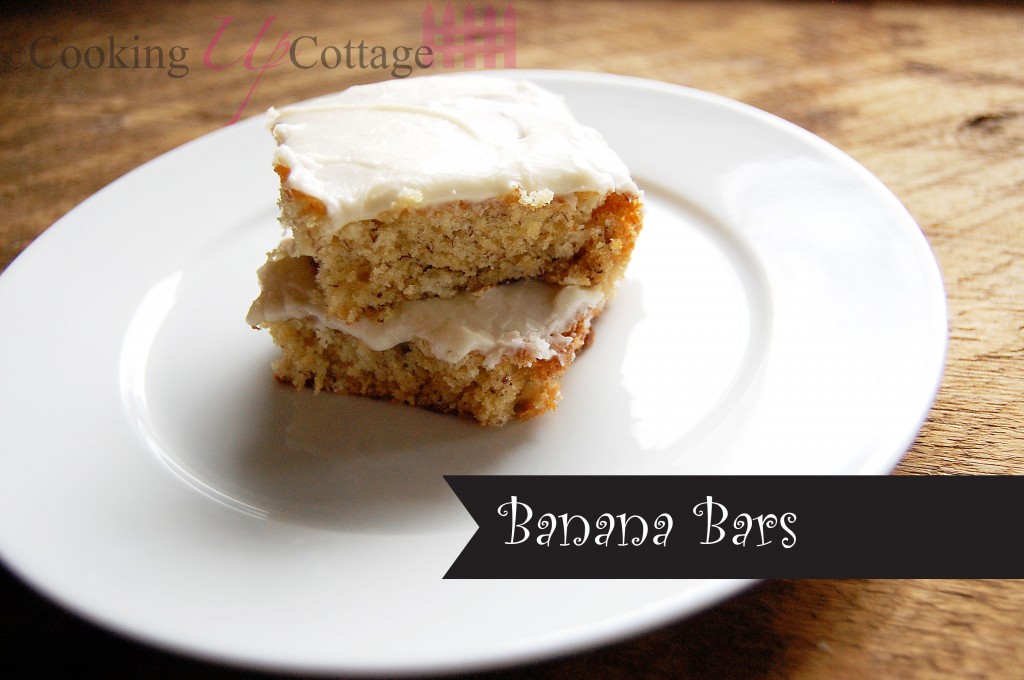 Ingredients
1/2 cup softened butter
1 1/2 cup sugar
2 eggs
2 ripe bananas mashed
3/4 cup buttermilk
1 tsp. vanilla
2 cups flour
1 tsp. soda
1/2 tsp. salt
Instructions
First start by mixing your softened butter, sugar, eggs, mashed bananas, buttermilk and vanilla together in a bowl. Then in a different bowl mix your dry ingredients flour, soda and salt. Then slowly add the dry ingredients to the butter mixture until you have it all combined. Next pour it into a greased 10x15 jelly roll pan or a different shallow baking pan. Spread batter in the pan and then bake in a preheated 350 degree oven for 25 minutes.
Buttercream Frosting
Ingredients
1/3 cup softened butter
1 lb. powdered sugar
1/4 cup milk
1 tsp. vanilla
1/4 tsp. salt
Instructions
In a mixer blend 1/3 cup softened butter, 1 lb. powdered sugar, 1/4 cup milk, 1 tsp. vanilla and 1/4 tsp. salt until smooth.
Click here to view more recipies at Cooking Up Cottage.