Apple Turnovers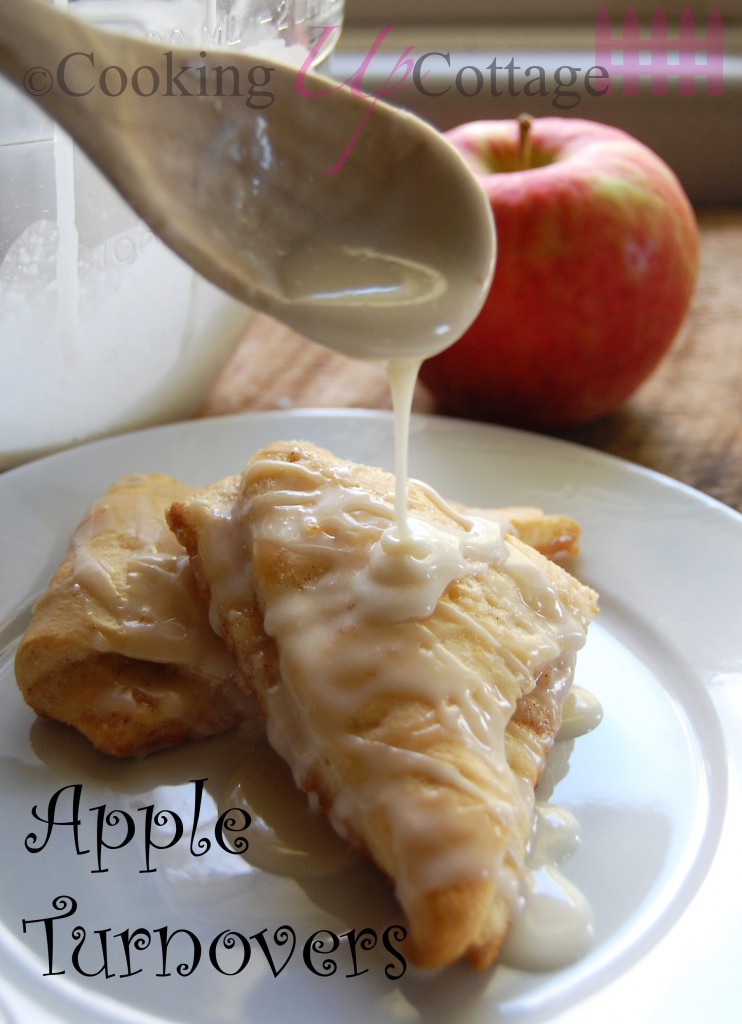 Ingredients
2 cups of chopped apples
2 (8 oz.) packages of refrigerator crescent rolls
1/2 cup of sugar
1 tablespoon of flour
1/2 teaspoon cinnamon
1/4 teaspoon salt
1/8 teaspoon nutmeg
1 teaspoon lemon juice
------------------------------
Powdered Sugar Frosting
------------------------------
1/4 cup milk
1 tablespoon margarine
1 tsp. vanilla
2 cups powdered sugar
Instructions
Start by chopping your 2 cups of apples into small pieces. Add 1/2 cup of sugar, 1 tablespoon of flour, 1/2 teaspoon of cinnamon, 1/8 teaspoon of nutmeg, 1/4 teaspoon of salt, and 1 teaspoon of lemon juice. Mix everything together. Now open two 8 oz. packages of crescent rolls. Separate each triangle on a foil lined baking sheet and put two tablespoons of filling in the center of each crescent roll. Fold over each triangle. Now crimp the sides with a fork. Bake in a 350 degree oven for 20 minutes.
Now for the frosting... combine the margarine, milk and vanilla in a pan on the stove and heat it until the margarine is melted. You want to heat up the liquid so you will have a smoother frosting. In a bowl place 2 cups of powdered sugar. Then add the warm liquid to the powdered sugar one tablespoon at a time. Keep adding the warm liquid until it reaches this consistency. You may have to add a little more powdered sugar if it is too runny. Now drizzle it over the warm apple turnovers.
Click here to view more recipies.